1 兆3千億ドル(約108兆円)、つまり国内総生産(GDP)の約2%に相当する金額を10のグリーンな産業セクターに投資をすることで、石油に依存した現在の世界経済を低炭素経済に移行できると国連環境計画(UNEP)が提言。その投資はさらに、貧困を緩和し、景気を維持すると同時に、人口が増加するとされる2050年には、世界規模のエコロジカル•フットプリントを現在の半分に削減する事が可能になると言う。
その10の産業セクターとは、環境に配慮した農業、持続可能な漁業と林業、エネルギー効率に考慮した建築業、輸送機関、廃棄物処理業、リサイクル業、電力•ガス事業、そして水に関連する産業である。
ナイロビで行われたグローバル閣僚級環境フォーラムでこの報告書は、すでに世界中ではGDPの約1〜2%が自然資源の維持が不可能なレベルで使用している化石燃料、過剰漁業、農薬を奨励し補助金として支給されていることを
明らかにした。
この提言が実行されれば、いくつかの分野で仕事がなくなることは避けられない。しかしその一方で、最終的には損失を補うことの出来る仕事も十分に産出される、と国連環境計画は想定する。さらに、このグリーンな投資の影響はこれまでの経済活動より、一層経済成長に拍車をかけるであろう、と報告書で述べられている。
当記事は原文記事の抄訳です。
Related articles
Prince Charles: 'direct relationship' between ecosystems and the economy
(02/09/2011) At an EU meeting in Brussels, dubbed the Low Carbon Prosperity Summit, the UK's Prince Charles made the case that without healthy ecosystems, the global economy will suffer.
Oil, indigenous people, and Ecuador's big idea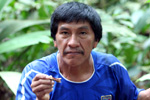 (11/23/2010) Ecuador's big idea—potentially Earth-rattling—goes something like this: the international community pays the small South American nation not to drill for nearly a billion barrels of oil in a massive block of Yasuni National Park. While Ecuador receives hundred of millions in an UN-backed fund, what does the international community receive? Arguably the world's most biodiverse rainforest is saved from oil extraction, two indigenous tribes' requests to be left uncontacted are respected, and some 400 million metric tons of CO2 is not emitted from burning the oil. In other words, the international community is being asked to put money where its mouth is on climate change, indigenous rights, and biodiversity loss. David Romo Vallejo, professor at the University of San Francisco Quito and co-director of Tiputini research station in Yasuni, recently told mongabay.com in an interview that this is "the best proposal so far made to ensure the protection of this incredible site."
Environmental destruction undercuts global economy to the tune of $6.6 trillion
(10/06/2010) The cost of environmental damage to the global economy hit 6.6 trillion US dollars—11 percent of the global GDP—in 2008, according to a new study by the Principles for Responsible (PRI) and UNEP Finance Initiative. If business continues as usual, the study predicts that environmental damage will cost 28 trillion dollars by 2050. The new study undercuts the popular belief that environmental health and economic welfare are at odds.